ABN Extension for Zoho CRM
Verify any Australian business & import available data to your Zoho CRM from ABN Lookup in just a few clicks.
Validating business data is crucial before you seal any deal. The same data is also necessary to prepare invoices and other documents. With that in mind, we have developed ABN lookup Zoho CRM integration. It brings all available data from the portal to the CRM, helping you to utilise, cross-check, and verify ACN details instantly in just a few clicks— without leaving your Zoho CRM!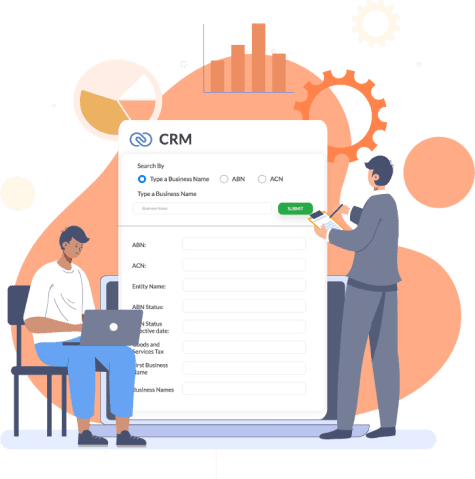 Why is ABN Number Extension Great for Business?
Features of Our
ABN Lookup Zoho CRM Extension
Our Australian business verification and invoicing assistant extension is loaded with valuable features. While it streamlines the business process, a part of it ensures sophistication at every level. When integrated with your Zoho CRM and set for Accounts or Vendor module, you will enjoy features including —
How to Use
ABN Extension for Zoho CRM?
We have designed the extension to put you at ease during your usage. From installing it to importing your first business data, it is as simple as making a cup of coffee.
Once installed, click on the three dots on the top-right menu bar. Select 'ABN Settings' button.

Set the time format according to your CRM settings.

Put tick marks on the boxes you want to synchronise with the CRM with necessary vendor/account information. Save the input.

Now, the Sync 2 ABN widget will let you search for what you are looking for.

Once you get your data in the widget, click the 'Sync Data' button to save it.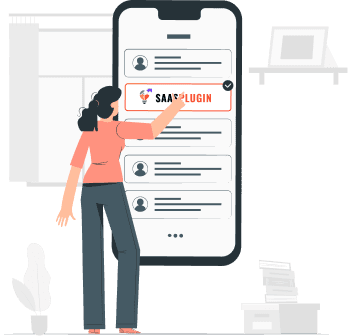 About Us

SaasPlugin has been offering the most tailored Zoho CRM solutions to a wide range of clients across a diverse range of businesses for more than a decade. With a team of highly experienced software engineers with hands-on expertise, we develop the most cost-effective Zoho plugins and extensions suited to your regularly used contemporary Zoho extensions and third-party apps. Our primary focus is to automate your Zoho CRM and other existing Zoho plugins so that you can effectively maintain your business and day-to-day routine without involving manual operation. As an advanced partner of Zoho, we are committed to building a good rapport with our customers and achieving the highest level of customer satisfaction with our unique, flawless and easy-to-use plugins.