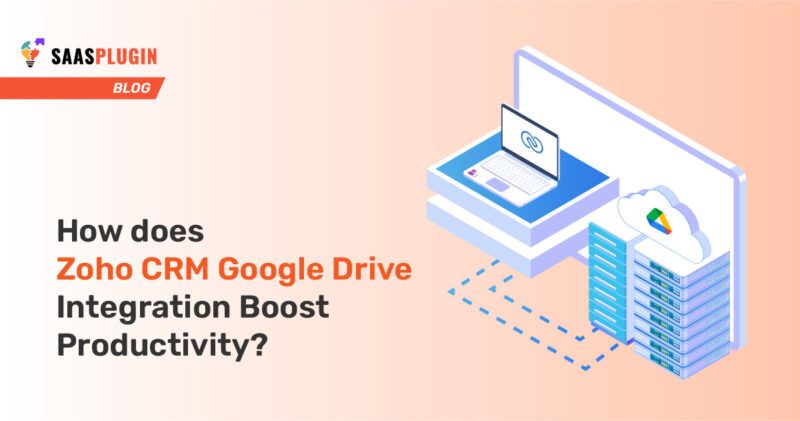 How does Zoho CRM Google Drive Integration Boost Productivity?
It is not worthwhile for your company's sales reps to access Google Drive every time they need to search for particular files or attachments of the leads and deals. It destroys their productivity and ruins their capabilities to go the extra mile for business growth. And, of course, kills time for doing anything efficiently.
The efficiency of a business lies within the proper utilisation of the available resources. Specific tools make their work lives easier and helps them grow exponentially. Zoho Google Drive integration may come in handy to save agents from unwanted hassles.
What Disrupts the Workflow in Google Drive?
A little yet noticeable mismanagement and disorientation in the workflow can lead to a downright outcome for the company. One such disorientation is caused heavily by the lack of organised alignment of a large number of folders.
That being said, unorganised folders cause distractions. And sales reps have to spend more time locating the ideal folders to input data and preserve documents. It results in poor productivity and less profitability.
Business documentation automation tools like Zoho CRM Google Drive integration can help you stay organised. So, you can work with 100% concentration resulting in better efficiency.
Why Do Businesses Prefer Automations?
Those days are gone when the sales reps used to visit their clients' homes based on guesswork, note their details, and obtain the necessary documents. Things have changed. Instead of listening to their preferences for long hours and noting them down in Excel or other sales tools, everything happens virtually.

Nowadays, CRM software has replaced this obsolete way of recording the clients' details, making it easier to have all the information organised and summarised inside the same tool with a more user-friendly approach. One of such quintessential tools is Zoho CRM, one of the top 5 CRM tools with the highest features compared to other contemporary CRM, according to PCMag.
You will get all the essential tools in Zoho CRM to bolster your sales pipeline to get the most out of the deals.
But business documentation?
Just imagine the effort it takes to create the files for each— let's say, you have a mid-sized business?
It's enormous— no doubt.
Plus, getting out the CRM tool and logging into Drive constantly to find the designated folders make your work more tedious. It makes your mood disgruntled and wears you out on-spot. And all these reasons— why not switch to automation?
What's this Zoho Google Drive Integration All About?
Zoho CRM to Google Drive, developed by SaasPlugin, is an extension that bridges the gap between both Drive and Zoho CRM. It consolidates the file-transferring system to streamline the process for the sales rep even more.
Sales reps can keep the flow running when they get all their sales documentation of the clients before them on the same screen. With everything under the same roof, they can drool over their possible leads and deals simultaneously. Also, it gets easier for them to track the right files in the right folders as the sales presentation can come as documentation, PDF attachment, sales proposal, etc.
What are the Benefits of Zoho CRM Google Drive Integration?
Sales agents barely have adequate time to deal with the folder creation while accessing Google Drive manually by leaving aside the other vital tasks— a must for nurturing the leads to deals. They can't just limit their functions to uploading the attachments or creating the folder. In fact, they have so many things to perform. Some of them are, communicating with the clients, sending the marketing campaigns, updating the clients of their promotional offer, and sorting out any queries.
On top of that, the extra hassle brought by folder management can make the situation a lot worse.
Remember, the moment the sales reps get exhausted, they can't absorb their work correctly. Thus, leading to a significant drop in sales volumes. For this obsolete reason, a Google drive extension that automates the folder management within the Zoho CRM without navigating you to Google Drive is demanded.
Zoho integration with Google Drive makes the documentation process easier. On top, you can utilise your spare time for further business growth.
Let's see how this extension caters to your small to mid-sized corporations—
Easy to Find, Quicker to Provide Solutions
A situation can arise when your sales reps have to hark back to specific deals-related folders for finding the solutions compiled in the sales proposals or attachments. Not having them found on time and taking too long to resolve the problem can escalate a poor sales margin.
Yet, the extension for Google Drive and Zoho CRM helps them create the necessary folders and subfolders. You can also determine their base location within the Google Drive account. In this way, you can find them from the leads and deals pages, open them with a click and get the attachments uploaded right away.
The pre-populated folders, by default, allow you to set the relevant documents into the correct folders. As the action is performed as per the stage of your sales pipelines, it helps you determine which documents will follow in that stage.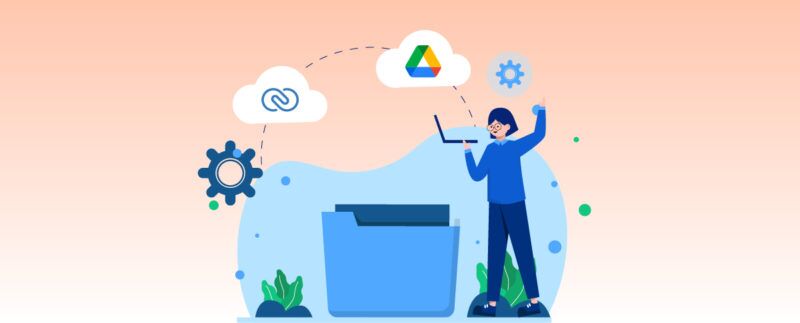 Super-Save with Minimal Spending
Let's take the theory into actual practice, shall we?
Let's assume you run a small business with 10 sales reps, and they close 15 deals per week. Suppose it takes 5 mins to prepare and create the deal specific folders into Google Drive without taking the help of an extension. So, the per-week cost will be anywhere around $43.75. This estimation is done when $35 is spent per sales rep.
Therefore, the overall budget for manually dealing with Google Drive without the integration will stand at $175.00 monthly and $2,275.00 annually. By contrast, the Zoho CRM extension, per se, costs you only $240 per annum (based on $20 per month), saving a whopping 9 times more cash per annum than that without the extension.
Less Distraction Leads to More Working Spirit
Keeping up with the clients and rendering them the best possible service sets an example for the company's benchmark customer service. Likewise, it doesn't come as an exception for organising the files and folders within its database.While the integration of Zoho CRM with cloud storage or Google Drive ensures the perfect storage guarantee, your sales agents need a one-way gateway where they can create the folders in your Google Drive to store, save, rename and edit them. A constant move from the CRM to Drive is sufficient to spoil many moods if the sales pressure coming from a large number of clients exceeds.With the extension, your sales and marketing strategy gets easier to implement. It lets you execute all of the above actions by being in the Zoho CRM without requiring you to access Drive manually.
What's Next?
If you want to adapt the most organised file management system using automation within your company, Zoho CRM to Google Drive can be the best option for businesses of any type. Use our 10-days free trial to organise your existing deals and leads folders and save the paid version for the forthcoming conversions. Get it from Zoho Marketplace.